Career Twist of Fate – Supporting Veterinarians
04/23/2019 06:00AM | 1166 views
As a licensed clinical social worker, I never envisioned that my career path would lead me to work in veterinary medicine; however, in hindsight it makes perfect sense, as my interactions with veterinarians goes as far back as I can remember.
We always had animals growing up, but when I turned 10, I was given my very own dog. He was an adorable combination of terrier and poodle, with just the perfect number of black dots and freckles to cover his wirer white coat. Appropriately named, Rascal set out to live up to his name with his persistent attention seeking barking and his "only when I want to come" recall. It was this lack of listening that quickly got Rascal into trouble. As was typical, while trying to get him in the house, he started to run from me and ask me to "play chase". It was then that he accidently ran into our rural road and at that exact moment, a car came by and hit him. I saw the whole traumatic accident as if in slow motion. My heart sunk, I couldn't breath and I couldn't understand why he was flying through the air. Then, I heard the thud. The next thing I remember was the sound of my crying and yelling for my mother. I remember how he felt as I held him in the back seat of the car on the mad dash to our local veterinarian. What happened next, permanently shaped my feelings toward those who choose to dedicate their lives to caring for our pets.
As soon as we ran through the hospital doors, we were met with great concern and an immense amount of compassion. It felt as if they were just as worried and upset as I was, and I knew that these people would do everything in their power to save my best friend. The veterinary technician and the doctor could see I didn't want to let Rascal out of my arms, so they let me go into the back room and hold him while they gently examined him. Unbelievably, his injuries were minor and only a single laceration on his elbow needed sutures. I can still vividly recall how carefully and skillfully the doctor worked, and I remember thinking he was possibly the most amazing person I'd ever met. He had the power to make my friend whole again.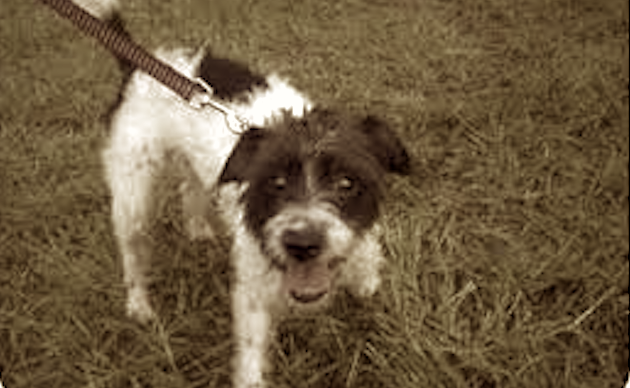 I was unable to find Rascal's photo anywhere, but this looks just like him.
Since that day, I have had so many more positive encounters with these unsung heroes called veterinarians, and I continue to be awed by their power to heal.
Fast-forwarding, through my undergraduate social work degree, the master's social work program, the clinical licensing process, one more master's in business, and my decade of work bringing mental health into the workplace, in a cosmic turn of events, it is now my job to help care for our talented team of doctors, technicians and the para-professionals that make up the practice of Banfield Pet Hospital.
As the first ever program manager of mental health and wellbeing for the practice, it is my role to ensure we are providing the best possible mental health support to our associates. The work in veterinary medicine, although rewarding is extremely emotional and takes a toll on everyone who has been called to this industry. It is my honor and privilege to be in this position and I am working hard to bring long-overdue mental health support, not only to our practice, but for the profession as a whole.
Follow me as I share my journey of learning about the emotional challenges of working in veterinary medicine and what we are doing to improve the support for our pet healthcare providers.
***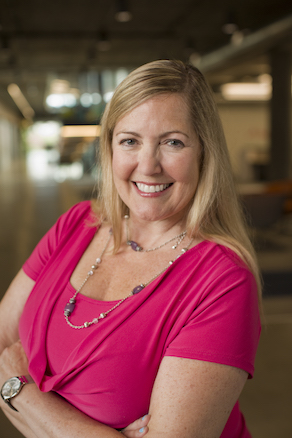 Lisa Stewart-Brown a Licensed Clinical Social Worker is the Program Manager for Mental Health and Wellbeing for BanfieldPet Hospital.
Get connected with Lisa: