We're not just talking about the issues. We're solving them.
Healthy Hispanic Living (HHL) promotes health in all its forms – physical, mental, financial and societal – by changing the conversation from illness to wellness, and by addressing the issues from a cultural point of view.
We bring together experts in clinical care, research, prevention, STEM careers, education, nutrition, fitness, finance, insurance, retail-healthcare and pharmaceuticals. Our aim is to help people:
Become proactive about preventive care and learn to advocate for the health of themselves, their families and their communities.
See and seize career opportunities in healthcare and biomedical fields, in both clinical and non-clinical roles.
Remove obstacles so Hispanic patients can become aware of and participate in clinical trials and other research.
As the U.S. population gets more and more diverse, keeping people healthy will increasingly depend on how well healthcare systems understand and address diverse populations. Yet, diverse populations are not homogeneous – we are all individuals.
Welcome to the age of personalization.
The Challenge
When it comes to accessing care:
More than one-fourth of Hispanic adults don't have a place where they usually go when they're sick or need advice about their health.
Four out of five get health information from alternative sources like TV and radio.
Diverse populations are more likely than non-diverse to suffer chronic disease and premature death. But it's more complex than that – the data suggests a nuance that can't be explained simply by putting people in boxes without taking into account their individuality. For example:
Hispanic immigrants have better health outcomes than whites – but it's an advantage that diminishes with time spent in the United States.
Hispanic adults have a lower prevalence of many chronic health conditions than the U.S. adult population as a whole, but they have a higher prevalence of diabetes than do non-Hispanic white adults, and they are also more likely to be overweight – putting them at an increased risk to develop diabetes and other serious health conditions.
The Urgency
Chronic diseases are the leading causes of death and disability in America, and they are also a leading driver of healthcare costs. It's critical that we understand what's going on at the population level and also at the individual level. The dominoes start to topple fast if we don't find ways to make healthcare inclusive to all individuals.
If any given health system is not ready to serve these changing populations, that institution loses its ability to meet its goals related to prevention, care, research, talent acquisition, digital transformation and innovation.
The Opportunity
At its highest calling, the healthcare industry is responsible for the health of all people – population health, encompassing communities as a whole; and individual health, treating and preventing disease person by person.
Healthy Hispanic Living seeks to make us all better equipped to serve healthcare patients the world over, as we become smarter and more operationally and cost-efficient about healthcare delivery – saving more lives in the process.
Submit Content
We invite experts to provide culturally-relevant insights with real-life solutions and tips to inspire individuals and families to lead healthier lives. We feature original content as well as repurposed content from other reputable sources.
If you are interested in becoming a contributing writer or suggesting other important topics we should cover, please email us at Editor@HealthyHispanicLiving.com. Please read our editorial guidelines before submitting a story.
HHL Editorial Team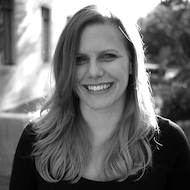 Kim Perez
Senior Writer
Kim Dixon Perez specializes in taking something complex and making it clear and compelling, whether she's writing about genome sequencing for a client or turning Pasadena's municipal code into haiku for fun.
She writes about healthcare, energy, finance, technology and leadership.
Harvard-trained in sustainability, Perez focused her master's studies on urban resilience and public health. She proposed and is testing a new way to quantify sidewalk shade using GIS 3D modeling. She hopes to help policy-makers identify where people spend a dangerous amount of time in direct sun, and use that insight to help people remain safe during heat waves, to consider shade when designing for walkability, and to plan for more equitable access to shade across a city.
Lisa Plendl
Senior Editor
Lisa Plendl is a senior writer specializing in healthcare, business, technology – and related trends.
She started her career as a staff writer for Los Angeles-area newspapers, after studying art history and philosophy at UCLA, and obtaining a bachelor's degree in journalism from California State University, Long Beach. In the years since, she has written about topics ranging from technology breakthroughs in medicine, to reduction of fraud in public healthcare.
Plendl's work has appeared in the Los Angeles Times, Copley Los Angeles Newspapers, and The California Journal. She has written for organizations including PacifiCare Health Systems, IBM, Ingram Micro, Georgia Tech, Dell, Symantec, and many others.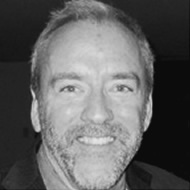 Michael O'Neill
Senior Editor
Michael O'Neill has been working as a writer and editor since moving from Boston to Los Angeles in 1995. He was a managing editor in the Web & Communications group at IBM Corp. and for various industry publications, including the highly-regarded Candle Computer Report. Additionally, he edits a weekly blog appearing on Forbes.com, and has contributed to other sites such as Huffington Post and Harvard Business Review. O'Neill holds a Bachelor of Arts degree from the University of Massachusetts, and continued his studies in UCLA's New Media Program, where he specialized in story analysis and editing.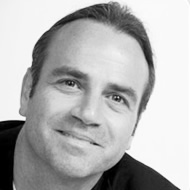 Roland Schertenleib
Creative Director
As creative director of www.HealthyHispanicLiving.com, Roland Schertenleib is responsible for the creative direction and technology strategy for the platform. Mr. Schertenleib moved to the United States from Switzerland to assist a colleague launch a technology business – and one year later started his own agency focused on interactive design and development. Prior to this, Roland earned his MBA from the University of Zurich, attended the SAE College for Interactive Design and was a creative director with various advertising agencies in Europe.
With a focus on the development of both traditional and digital brands, Mr. Schertenleib works with small startups and large fortune 500 corporations alike delivering a high-quality innovative product as well as exceeding client expectations.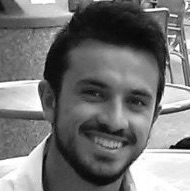 Guilherme Oliveira
Senior Content Coordinator
Guilherme T. Oliveira
Guilherme Oliveira is responsible for the content management for the platform. Born and raised in São Paulo, Brazil, Guilherme moved to US to attend University of California, Irvine (UCI), where he completed a certificate program in International Business Operations and Management, and a second program in Marketing. Guilherme then joined Healthy Hispanic Living as a Senior Content Coordinator. Prior to this, Guilherme experienced working with big brands such as Hasbro and Siemens.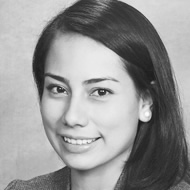 Fabiola Obregon, RD
Contributing Writer
Fabiola Obregón, RD, is a registered dietitian who focuses on medical nutrition therapy and enjoys nutrition education. Her passion for food & nutrition began early on, when in high school she competed in several nutrition events through Health Occupations Students of America Leadership Conferences at the state and national levels. She holds a bachelor's degree in nutrition from the University of Arkansas, and completed her clinical training at the University of Arkansas for Medical Sciences and the Central Arkansas Veterans Healthcare System. Currently, she is a clinical dietitian at St. Francis Hospital in Tulsa, Oklahoma.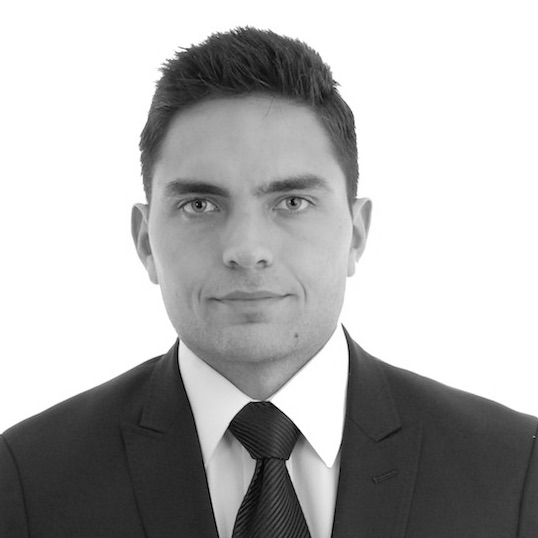 Dr. Andres Gomez
Contributing Writer
Passionate about primary care, digital medicine, global and public health, with experience working with national and international non-profit and global health organizations in the United States and in Mexico, Dr. Andres Gomez is devoted to serve vulnerable communities in California and in Mexico.
Dr. Gomez currently leads the Taking Control Of Your Diabetes Latino Initiative and serves as an attending physician for the medical brigades organization Healing Hearts Across Borders, helping patients in Baja California, Mexico. His primary area of interest concentrates in primary care, prevention, health education, public and global health.