HHL Premise
The cultural demographic shift in the United States is about the workplace and marketplace becoming less about the business defining the individual and more about the individual defining the business. This is exactly what the healthcare industry is experiencing as it transitions from a physician-led business model to a patient-centric one.
The rapid growth of the U.S. Hispanic population is at the forefront of the cultural shift. It is quickly changing the business of health, from genetic research and the need for more culturally competent physician care to the urgent call-to-action amongst Hispanics themselves to become more educated about preventive care and self-advocacy. How Hispanics proactively tend to their healthcare needs and that of their families will demand a strategic and highly collaborative effort amongst Hispanic patients, medical institutions, corporations and government leaders that influences the business of healthcare both directly and indirectly.
Medical institutions, retail-healthcare and pharmaceutical companies, STEM educators, financial and insurance service providers and consumer brands must all be actively involved in the conversation. More than that, they must invest to solve for the growing "opportunity gaps" preventing Hispanics from pursuing careers in the healthcare and biomedical fields.
Equally, it has become clear that the unique healthcare needs and lifestyle perspectives of Hispanic patients and those of other multicultural populations are not understood or valued enough. This is evident in the way many medical institutions, pharmaceutical companies, STEM educators, financial and insurance service providers, and consumer brands are failing to solve for the aforementioned opportunity gaps in their vision, mission, value propositions and business models.
The premise of Healthy Hispanic Living (HHL) is to serve as a platform to prepare U.S. leadership for the cultural demographic shift. It encourages medical institutions, corporations and brands that can influence educational and community outreach, and advance research, treatment and the overall delivery of health and wellness services. By becoming more culturally proficient, together we can authentically lead, innovate and engage with today's new workforce, patients and consumers. We must support the right business models to best serve Hispanics and all multicultural populations that will represent the new mainstream in America by 2050.
This effort will make us all better equipped and prepared to serve healthcare patients the world over, as we become smarter and more operationally and cost efficient about healthcare delivery – saving more lives in the process.
About
We're not just talking about the issues. We're solving them.
With the goal of developing a culturally-relevant content and communications platform to advance clinical care, research, prevention, education, mental health, financial well-being, nutrition, fitness and outreach to the Latino community, HealthyHispanicLiving (HHL) was launched. As the first-ever preventive care online educational platform targeted to U.S. Hispanics, our aim is to guide Hispanics to live healthier lives and to ensure preventive care engagement and accountability by changing the conversation about health from illness to wellness and providing solutions.
As the numbers of Hispanics continue to increase, there is a clear need for Hispanic leaders and role models in all industries, but particularly in healthcare for two major reasons:
professional healthcare is not necessarily something Hispanics were raised with or see the value in, and therefore they may not seek it out
the urgency is greater in this industry because the lack of research and outreach to the community directly affects their health and well-being.
From family to physician and from research to cures, Hispanics need to play a more meaningful and purposeful role in the healthcare industry as well as other industries. They need to help the industry become more Hispanic friendly on many levels by acknowledging, among other things,
the growing importance of culture and the role it plays in serving patients
the need to be Spanish-language mindful to elevate trust and an overall better experience of care
the demand for new treatment and cures.
Representing 17% of the U.S. population (55 million people), these are the current Hispanic tension points that need to be addressed:
Lack of targeted healthcare information for Hispanics
Not enough outreach from the medical to the Hispanic community
Hispanics have a higher risk of preventable disease, injury, and death
Low vaccination rates contributing to preventable diseases in Hispanics
Hispanics need to receive health information in a more timely manner
The obesity epidemic hit the Hispanic population fast and hard
To develop solutions to these tension points, HHL has brought together healthcare thought-leaders who can provide culturally-relevant insights in order to shift the narrative about Hispanics. Featuring original content (authors are identified by name along with photos and bios) as well as repurposed content from other reputable sources, the aim is to provide real-life solutions and tips to inspire individuals and families to lead healthier lives.
Moving forward, we will expand our thought-leader platform to include representation from other relevant industries. If you are interested in becoming a contributing writer or suggesting other important topics we should cover, please email us at Editor@HealthyHispanicLiving.com. Please read our editorial guidelines before submitting a story.
HHL Editorial Team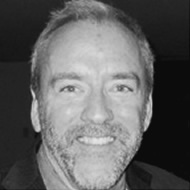 Michael O'Neill
Senior Editor
Michael O'Neill has been working as a writer and editor since moving from Boston to Los Angeles in 1995. He was a managing editor in the Web & Communications group at IBM Corp. and for various industry publications, including the highly-regarded Candle Computer Report. Additionally, he edits a weekly blog appearing on Forbes.com, and has contributed to other sites such as Huffington Post and Harvard Business Review. O'Neill holds a Bachelor of Arts degree from the University of Massachusetts, and continued his studies in UCLA's New Media Program, where he specialized in story analysis and editing.
Lisa Plendl
Senior Editor
Lisa Plendl is a senior writer specializing in healthcare, business, technology – and related trends.
She started her career as a staff writer for Los Angeles-area newspapers, after studying art history and philosophy at UCLA, and obtaining a bachelor's degree in journalism from California State University, Long Beach. In the years since, she has written about topics ranging from technology breakthroughs in medicine, to reduction of fraud in public healthcare.
Plendl's work has appeared in the Los Angeles Times, Copley Los Angeles Newspapers, and The California Journal. She has written for organizations including PacifiCare Health Systems, IBM, Ingram Micro, Georgia Tech, Dell, Symantec, and many others.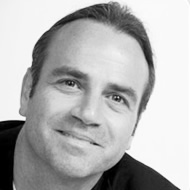 Roland Schertenleib
Creative Director
As creative director of www.HealthyHispanicLiving.com, Roland Schertenleib is responsible for the creative direction and technology strategy for the platform. Mr. Schertenleib moved to the United States from Switzerland to assist a colleague launch a technology business – and one year later started his own agency focused on interactive design and development. Prior to this, Roland earned his MBA from the University of Zurich, attended the SAE College for Interactive Design and was a creative director with various advertising agencies in Europe.
With a focus on the development of both traditional and digital brands, Mr. Schertenleib works with small startups and large fortune 500 corporations alike delivering a high-quality innovative product as well as exceeding client expectations.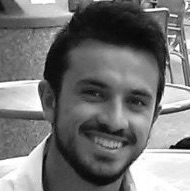 Guilherme Oliveira
Senior Content Coordinator
Guilherme T. Oliveira
Guilherme Oliveira is responsible for the content management for the platform. Born and raised in São Paulo, Brazil, Guilherme moved to US to attend University of California, Irvine (UCI), where he completed a certificate program in International Business Operations and Management, and a second program in Marketing. Guilherme then joined Healthy Hispanic Living as a Senior Content Coordinator. Prior to this, Guilherme experienced working with big brands such as Hasbro and Siemens.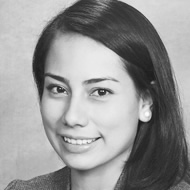 Fabiola Obregon, RD
Contributing Writer
Fabiola Obregón, RD, is a registered dietitian who focuses on medical nutrition therapy and enjoys nutrition education. Her passion for food & nutrition began early on, when in high school she competed in several nutrition events through Health Occupations Students of America Leadership Conferences at the state and national levels. She holds a bachelor's degree in nutrition from the University of Arkansas, and completed her clinical training at the University of Arkansas for Medical Sciences and the Central Arkansas Veterans Healthcare System. Currently, she is a clinical dietitian at St. Francis Hospital in Tulsa, Oklahoma.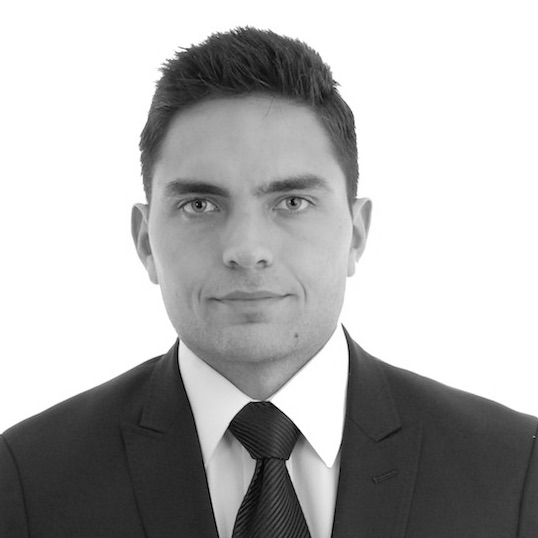 Dr. Andres Gomez
Contributing Writer
Passionate about primary care, digital medicine, global and public health, with experience working with national and international non-profit and global health organizations in the United States and in Mexico, Dr. Andres Gomez is devoted to serve vulnerable communities in California and in Mexico.
Dr. Gomez currently leads the Taking Control Of Your Diabetes Latino Initiative and serves as an attending physician for the medical brigades organization Healing Hearts Across Borders, helping patients in Baja California, Mexico. His primary area of interest concentrates in primary care, prevention, health education, public and global health.