From Pet Care Customer to Pet Tech CEO
05/28/2019 06:00AM | 829 views
By Collette Bunton
My relationship with Whistle didn't begin as CEO—our road together began after an emotional two hours of searching for my dog, Donovan. He had taken off during a trip to the park. Being a rescue dog, he tends to be nervous which makes him a flight risk. And while I thought Donovan's microchip would be a reliable way to find him quickly, I discovered that was not the case.
I got lucky because Donovan eventually made his way home. But I didn't want a repeat of that scenario. There had to be a more reliable way to track (and find) him the minute he ventured off. This led me to Whistle, and I've never had to worry about Donovan again. Thanks to our Whistle 3 I always know exactly where he is. And should he ever run off again, I have the comfort of knowing that Whistle will alert me the instance he's gone and provide me with accurate location tracking.
In contrast, my family's other dog, Monster, doesn't struggle with the same escape issues as Donovan. Even though he's "well-adjusted", and unlikely to take-off, Whistle brings us peace of mind in other ways. Through the activity features, I know how many miles Monster has run, and how many calories he's burned. I can set Activity Goals to make sure he's getting the exercise he needs for optimum health. And from the app, I can see where he's been throughout the day. I smile knowing he's having the active life that makes him happy.
Knowing that I lead a company that delivers this same peace of mind to other pet parents makes me incredibly proud. At Whistle, we strive to transform the connection between pets and their family so they can enjoy longer, happier lives together. This mission is the heart of our product—it's what sets us apart from the rest.
We believe personalized pet care is the road forward and look for ways to expand on this. So, we've partnered with Banfield (the largest US network of veterinary hospitals) to lead the Pet Insight Project. Thanks to pet parents sharing videos of their pet's behaviors, the project has collected data from over 10,000 dogs. Every new behavior that Whistle detects helps complete the picture of your dog's life, which helps improve our researchers' understanding of how a dog's behavior is linked to health.
With these types of insights, Whistle can help pet parents make informed decisions about their pets' well-being and health. Now that science and technology are driving the transformation of a booming pet care industry, we are able to empower the best pet-loving researchers and data pros to help us rethink pet care.
With global leaders in pet healthcare, like Mars Petcare, investing in startups like AnimalBiome, Mixlab, PetPlate, and Wild Earth ambitious and diverse teams are being built to anticipate the needs of pet parents in ways that are shaping the future of this field.
As we usher in the first generation of disruptive pet tech startups, we'll strive to discover new, faster technologies that provide pet lovers with the best possible pet care solutions. And, to all those bright minds out there trying to step into the startup world: take that leap, and join us in making a healthier, happier world for pets!
#PetsLoveWhistle #PetInsightProject #ABetterWorldForPets
We're hiring at Whistle! Learn more about joining the pack: http://bit.ly/careers1218
***
This article was originally posted on LinkedIn.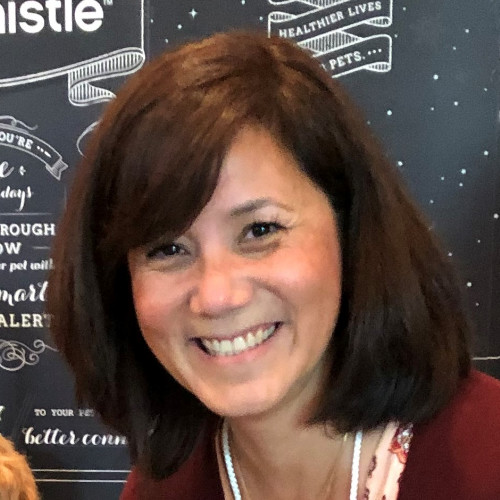 Collette Bunton is the Chief Executive Officer at Whistle Labs.
Get connected with Collette: