Latinas in STEM Set New Bars
12/27/2017 06:00AM | 2191 views
By Christine Bolaños
Latinas in Science-Technology-Engineering-Mathematics (STEM) careers are not only reaching bars set by their predecessors but aiming higher than even before. Their tenacity, passion, hard work and strong ethics are the perfect recipe for success in various industries and numerous roles that have potential for impact at the company, at the national and global levels. Among these pioneering women are Livia Cruz at Merck, who was taught to dream big and overcomes obstacles with wisdom and grace and Markia Archuleta at Oracle, who understands the unique role and potential of Latinas in STEM careers.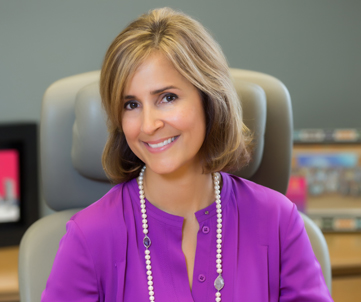 Livia Cruz Merck. Latina Supply Chain - Management Lead.
Born to a middle-class family in Puerto Rico, Livia Cruz quickly learned the importance of hard work, education and dreaming big. Her engineer father and humanitarian mother taught her to marry service with passion.
Her family encouraged her to pursue her career goals and never questioned her heritage or gender as an impediment to a bright future in engineering.
"One of the key things I learned from my parents is to allow results to speak on your behalf," Cruz says. "I don't see myself as a woman or a man but just a person who wants to do things right and do them now."
Cruz earned a bachelor's degree in industrial engineering from the University of Puerto Rico-Mayagüez Campus which led to her first job with Merck, at the Caguas, Puerto Rico, plant, where she conducted ergonomic studies and other industrial engineering projects.
Cruz moved up the career ladder staying at the same company for more than 20 years. "Merck is an amazing company with high standards that values diversity and inclusion as an asset," she shares.
At Merck, Cruz says she has developed her skills and has always had the opportunity to embrace the next challenge, including taking on diverse roles.
Her current role is as lead of Merck's Latin America Supply Chain Management. She oversees a team of more than 100 employees in 14 markets.
"Our main reason to be here is the patient," Cruz says. "We make sure, everything, from oncology to diabetes, goes to patients on time, of the highest quality at the lowest cost."
She finds her greatest achievement is reaching the highest customer service levels ever in the Latin America region in the last two years.
"We have achieved our world class supplier status," Cruz says.
Business culture in Latin America can be different in the United States where there is greater division between how women and men are treated in the workplace, especially high executive positions.
"I've found the only way to overcome this challenge is to stay focused on getting results," Cruz says. "Learning and being disciplined and showing every problem has a solution."
This is not the first challenge she has overcome. Her initial challenge was learning English. However, she has maintained that positive attitude throughout her career. She encourages aspiring STEM professionals to never stop learning, be unafraid of challenges, treat colleagues well, stay humble and embrace opportunities for personal growth.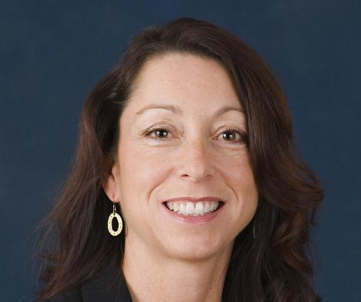 Markia Archuleta. Vice President, Advanced Services Sales Operations - Oracle
When Markia Archuleta began her high school career she had no plans to attend college. Her parents, which included a Latino father and a mother of German descent, worked hard to put their daughter through 12 years of Catholic school. Archuleta is convinced that if she had ended up in the public school system she would not be where she is today.
Her Mexican-American upbringing instilled in her a love for Latino culture, which included a deep commitment to family, faith, camaraderie and strong work ethic.
These values proved a recipe for success for Archuleta's future. Today, she is vice president of Advanced Customer Services Sales Operations at Oracle.
"Much of my professional success has been due to my willingness to roll up my sleeves and do whatever it takes to get the job done successfully, promoting teamwork, fostering relationships and recognizing those for a job well done," Archuleta shares.
She recently returned to the U.S. after visiting with Oracle's Mexico City Office and was filled with pride to see Latin American values at work in supporting the company culture of "teamwork, mutual respect and integrity."
Archuleta oversees 140 employees and serves as key business advisor to the Oracle Advanced Customer Support senior vice president and general manager. Her day-to-day responsibilities include compensation planning process and administration of sales credits and commissions, management of service release process for new services, developing the ACS global go-to-market strategy; planning, reviewing and developing pricing policies, practices and tools. She also drives strategic operational initiatives for accelerating the customer buying experience, advises on deal strategy and enforces corporate policies and procedures that monitor and support operational and financial business objectives.
She is especially proud of when her team led the creation and successful execution of a type of sale automation aimed at simplifying the customer sales experience in 2012.
Archuleta began her 20-year career at Oracle as a finance manager eventually moving up to vice president.
"For those Latinas who are thinking you must have a STEM degree from a tier-one university to have a successful career working for a STEM company, it simply isn't true," she says. "I am living proof."
Archuleta began college majoring in computer science, and after her first year, changed her major graduating three years later with a bachelor of arts in political science from the University of California, Santa Barbara. She obtained her master in business administration from Florida Tech.
Her background helped make her a natural-born leader.