Psychological Safety in the Workplace
10/01/2018 06:00AM | 2343 views
By Stephanie Neuvirth
Psychological safety in the workplace has been receiving a great deal of attention in recent months. What is it and why is it important?
In basic terms, it's the belief you won't be punished if you make a mistake at work. The upside is greater employee engagement, and problem-solving that leads to breakthroughs in finding solutions.
Consider this: Gallup Workplace reveals that "just three in 10 U.S. workers strongly agree that at work their opinions seem to count. However, by moving that ratio to six in 10 employees, organizations could realize a 27 percent reduction in turnover, a 40 percent reduction in safety incidents, and a 12 percent increase in productivity."[1]
Creating a culture of trust is the foundation of psychological safety in the workplace. It allows employees to take risks, to speak their minds, to offer different opinions, and to feel valued by others. Open dialogue is encouraged, mistakes are reviewed and used as learning opportunities, and respect is given in all situations. The workplace should feel challenging, not threatening.
High-performance teams confront challenges together, encouraging divergent opinions, healthy conflict, asking questions, and offering ideas that may be out of the norm. This all takes place in an atmosphere of trust where each individual is confident they won't be judged or penalized for their contributions.
Creating a "test and learn" environment in the workplace is essential to success and leads to the evolution of ideas, services and products. Great managers and leaders ask for feedback, push for continuous improvement, focus on individual growth through development, and listen to others.
As Simon Sinek said in his book, Leaders Eat Last:[2]"By creating a Circle of Safety around the people in the organizations, leadership reduces the threats people feel inside the group, which frees them up to focus more time and energy to protect the organization from the constant dangers outside and seize the big opportunities."
Employees use their voices when there is a culture of trust and a safe environment for employees to be themselves.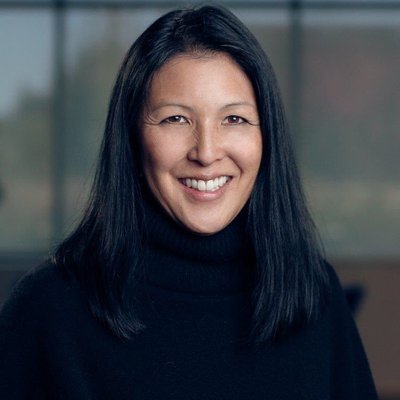 Stephanie Neuvirth is senior vice president of People & Organization (P&O) for Banfield Pet Hospital.
Get connected with Stephanie:
---
[1]Herway, J. (2017, December 7). How to Create a Culture of Psychological Safety. Gallup Workplace.
[2]Sinek, S. (2014).Leaders Eat Last. New York: The Penguin Group.