About the company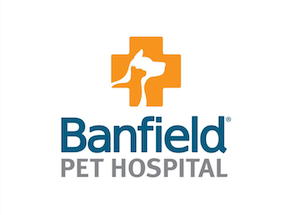 Banfield Pet Hospital
Veterinary
We know that caring for a pet doesn't begin and end in the veterinarian's office. It's something pet owners do every day, which is why they need a pet care partner they can trust.
Banfield is proud to be the largest general veterinary practice in the world. Our focus has been on preventive care since we opened our first small practice in Portland, Oregon in 1955. In 2007, Banfield joined the Mars, Incorporated, family of businesses, and together we use our size and scale to make a difference in the lives of pets and their families. Today, we are 17,000 associates strong, in 1000 hospitals in neighborhoods across the U.S. and Puerto Rico. We also have a teaching hospital in Mexico City, Mexico. Our hospitals are committed to giving pets the highest quality of veterinary care—everything from thorough physical exams, complete lab work-ups and dental cleanings to X-rays and surgery. As pet care partners, our teams explain pet examinations and encourage questions so pet owners can feel confident they have all the information needed to ensure their pets' continued good health at home. We believe that working together is the best way to keep pets their healthiest, and it's why we're here today—to be our clients' partner in pet care. Learn more about us at www.banfield.com.
As a practice, we also firmly believe all pets deserve access to veterinary care. This belief inspired our Banfield's charitable arm, the Banfield Foundation, which was established in 2015 as a 501(c)(3) nonprofit organization dedicated to improving the well-being of pets and communities. The foundation funds programs that enable veterinary care, elevate the power of the human-animal bond, provide disaster relief for pets, and advance the science of veterinary medicine through fostering innovation and education. It also leverages the expertise and passion of Banfield Pet Hospital associates to care for pets in need. At the Banfield Foundation, we are committed to making a better world for pets because they make a better world for us. For more information and stories of impact, visit www.banfieldfoundation.org.