About the company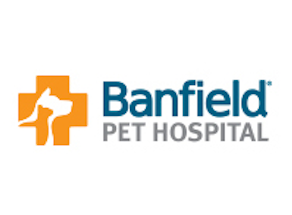 Banfield
Pet Hospital
Vancouver, WA
Banfield Pet Hospital was founded in 1955 in Portland, Oregon, and today is based a few miles north in Vancouver, Washington.
Since its founding, Banfield has grown to more than 1,000 hospitals across the U.S. and Puerto Rico – as well as a teaching hospital in Mexico City, Mexico – making it the largest general veterinary practice in the world. In 1994, Banfield entered into a partnership with PetSmart, and today, many of its hospitals can be found within PetSmart stores. In 2007, it joined the Mars, Inc. family of businesses.
Because of its size and scale, Banfield has the unique ability – and feels a responsibility – to share trends and insights with not only pet owners but also the veterinary industry at large.
For example, Banfield maintains the largest electronic veterinary medical records database – reflecting more than eight million pet visits annually – which enables the practice to analyze trends and deliver findings through its annual State of Pet Healthand Veterinary Emerging Topicsreports.
Sustaining and supporting more than 1,000 hospitals depends upon not only taking care and meeting the needs of current associates but also hiring diverse, skilled talent. In addition to great demand for veterinarians and veterinary technicians, Banfield also seeks a broad range of talent, including other hospital team members and corporate associates at its headquarters.
Banfield offers compelling opportunities for both veterinary students and its associates. For students, this includes opportunities to gain hands-on hospital experience and immerse themselves in Banfield's culture, mission and values. As a result, many of them return as associates post-graduation. When they do, Banfield offers a mentorship program that pairs all new graduates with experienced leaders within the company. Additionally, as part of Banfield's Veterinary Student Debt Relief Pilot Program, the practice offers a one-time $2,500 payment to eligible doctors for each qualifying Banfield student program in which they participated prior to graduation.
Banfield also provides the opportunity for its associates to advance their careers. In addition to various personal growth and professional development opportunities, the practice offers a robust set of benefits and programs to its associates centered on mind and body, financial, career, and community well-being, such as flexible schedules, community volunteering programs, and Banfield-sponsored industry memberships.
Banfield also strives to be a force for good through its Corporate Social Responsibility (CSR) efforts. Banfield's charitable arm, the Banfield Foundation, was established in 2015 as a 501(c)(3) nonprofit organization dedicated to improving the well-being of pets and communities. In 2017, Banfield Pet Hospital – including the work of the Banfield Foundation – was named among Points of Light's Civic 50 as one of the most community-minded companies in the U.S.