Travelling an unexpected path to success
03/02/2017 06:00am | 3345 views
Born Leaders
Hispanics and Latinos who mindfully tap one or more of the six elements of an "immigrant mindset" can attract greater opportunities for success. By nature, immigrants see opportunity everywhere; more easily adapt to changing conditions; pursue their passions to uncover endless possibilities; do their jobs as if they owned the business; form strong bonds to treat colleagues and friends as family; and willingly share that success with others to keep the prosperity cycle going. Born Leaders tells their stories.
read more
About the mentor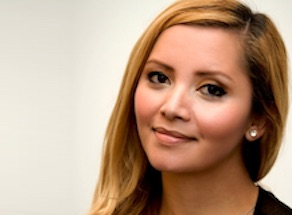 Yuddy Jesus
Project Coordinator
City of Hope
Yuddy has been with the Beckman Research Center at City of Hope (COH) for nine years. She serves as a Project Coordinator for the Office of Human Research Subjects Protection, which supports the COH Institutional Review Board under the Research Protections Unit. She also serves as a Qualified Healthcare Versed Interpreter for Spanish speaking patients. Yuddy focuses on research compliance, which includes educational activities; onboarding orientation sessions; a bi-monthly newsletter; foreign translation requests; and managing required training for research personnel.
Yuddy is also an advocate for underprivileged and vulnerable populations, and education/professional development. For five years, she has served with the Young Professionals Network (YPN) at COH. YPN is Diversity Resource Group committed to supporting and creating opportunities for professional and personal development. Two years ago, Yuddy stepped into a co-lead role and helped create several key outreach efforts, including a mentoring program for existing employees; a peer-to-peer buddy program for new employees; and the Diversity + Inclusion Walk for Hope team. She currently serves as a YPN Advisor.
As an AIDS Walk Team Lead for 13 years, Yuddy and Team Bibi Juice have raised awareness and financial support for prevention and treatment programs to fight HIV and AIDS in Los Angeles, San Francisco and New York.
Yuddy is currently earning her Bachelor of Science degree in public administration at the University of La Verne. She holds Associate degrees in psychology, social and behavioral science, and humanities. Her ultimate goal is to provide a better quality of life for her children, while making a positive impact in the lives of others. Yuddy's career path has been paved by her experiences as an immigrant, and as a single mother. She is the first generation in her family to attend college.