Ramon Diaz Shares Career Advice – from His Role as Both Mentee and Mentor
28/05/2016 06:00am | 4951 views
Written By Michael O'Neill
Ramon Diaz's journey has led him to his current role as financial analyst at City of Hope. For those on a similar path, he advises them to keep abreast of healthcare reform laws, which are always changing but crucial to know. Not only did his knowledge in this area help him decide on a new career path, but it enabled him to understand the reasons why and where City of Hope is growing in the community. Beyond the main campus in Duarte, CA, City of Hope is expanding with community practices in different locations, such as Colton, Lancaster and West Covina.
read more
Ramon Diaz Turned His Struggles with Language and Family Financials into a Career Opportunity
02/05/2016 11:09pm | 4042 views
Written by Michael O'Neill
Ramon Diaz and his younger brother grew up in Long Beach,California, but they were born in their parents' hometown of Jalisco, Mexico. Though both parents had been in the U.S. since the early 1970s, they made frequent trips south of the border, including for the birth of their sons. But they knew they couldn't stay there, if they wanted a better life for them. It was a land where most people were farmers and had no options for lifting themselves out of poverty.
read more
About the mentor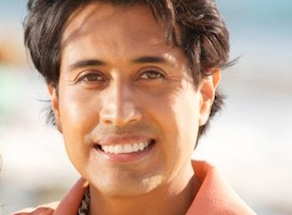 Ramon Diaz
Financial Analyst
City of Hope
Ramon Diaz grew up in the city of Long Beach, California, in a family of four. His parents are originally from Mexico; in the early 1970s, they immigrated to the United States. He has a younger brother with whom he is very close, thanks to his parents who instilled in them strong family values. He currently lives in the city of Upland with his wife Shana, whom he met in college, and their four year old daughter Leena. Spending time with family is one of his favorite pastimes.
Ramon has ten plus years of work experience in the non-profit sector of healthcare. He started his career in the healthcare industry after receiving his undergraduate degree in Business Economics from California State University, Long Beach. In 2014, he completed his Leadership and Organizational Studies Master's degree at Azusa Pacific University.
His professional experience consists of Medical Insurance Underwriting and Financial Analysis. He started his career with Kaiser Permanente, a not-for-profit integrated healthcare delivery system in 2006. He joined City of Hope's Medical Foundation as a Financial Analyst in 2015. He is very excited to work in the fast-paced environment at City of Hope, which provides revolutionary cancer treatment that positively impacts so many people in the community and around the world.