An Upward Trajectory of Leadership and Management Opportunities
23/02/2017 06:00am | 4025 views
Written by Michael O'Neil
Dr. Jesus Aramendi didn't start out to be a vet. And he certainly didn't think that when he did transfer onto that path, that it would lead to the upward trajectory of leadership and management opportunities that opened up to him along the way.
read more
About the mentor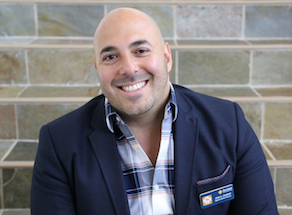 Jesus Aramendi
Director of Veterinary Quality
Banfield Pet Hospital
Dr. Jesus Aramendi was born and raised in Venezuela and earned his veterinary degree from the Universidad Francisco de Miranda. His first job was in Miami following an internship there that he completed prior to his last year at university. Working as a vet technician at a small animal practice, he gained valuable on-the-job experience treating pets and learning the business of veterinary medicine.
A few years into his career, Dr. Aramendi took his board certifications to get his license and begin practicing veterinary medicine in the state of Florida. He joined Banfield Pet Hospital in 2008, first working as an associate veterinarian in the Jacksonville, FL, area. He returned to Miami six months into that position, where he became lead doctor managing other associates, medical quality and client service.
After a successful run as chief of staff at another, larger hospital, Dr. Aramendi was promoted in 2013 to medical director managing several hospitals and their respective staffs, a role in which he would have a bigger impact on the quality of medical care by leading people and developing teams to be more productive and efficient.
In 2016, Dr. Aramendi was promoted again to regional medical director, with 10 markets and 160 hospitals under his direct supervision. He is in charge of assuring that each of these hospitals meets Banfield Pet Hospital standards for doctor engagement and quality of care and service to their pet patients.