Post a Job
Show your organization's commitment to attract top Hispanic talent
Become a Sponsor
By posting jobs on HHL Career Center, you can help solve for the minority workforce development gap, and engage with Latinos about career paths in the healthcare and biomedical fields and other STEM careers, via a full-service career development platform designed to deliver measureable results.
Sponsors on HHL Career Center benefit by embracing a culturally relevant approach that prepares their workforce for the future; by committing their brands to authentically engage with Hispanics; by sharing their employee's stories and the experience of their workplace culture to inspire career goals and aspirations for Hispanics in healthcare; by providing Hispanic job applicants a roadmap for success through sponsored training and mentoring; and by promoting onsite and online events featuring their brand value proposition.
1. Customized Profile
Create a customized company profile that showcases your corporate values and how they align with the needs and values of Hispanic professionals; publish articles that feature your company's subject matter expertise.
2. Job Postings
Post jobs and optimally position your brand using "HHL Career Tips" to authentically engage with applicants; engage in private chat sessions with job candidates and use sponsored training to elevate engagement.
3. Show your Commitment
Post branded event notifications, feature your mentors, and customize advertising campaigns to show your organization's commitment to attracting top Hispanic talent.
Contact Sandy Sickler at sandy@healthyhispanicliving.com to learn more about being a sponsor partner, how to post jobs, participate as a mentor and be a content contributor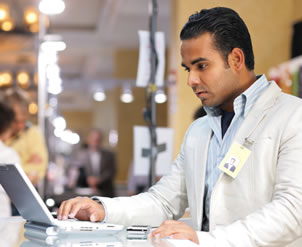 STEM Gap
Hispanics are 15% of the U.S. workforce, but only account for 7% of STEM workers. In California, Latinosare underrepresented in the physician workforce and Spanish-speaking Medi-Cal patients in particular often cannot find doctors willing to accept them.