Bringing service and financial leadership to the highest levels of her organization
16/02/2017 06:00am | 3640 views
Born Leaders: Hispanics and Latinos who mindfully tap one or more of the six elements of an "immigrant mindset" can attract greater opportunities for success. By nature, immigrants see opportunity everywhere; more easily adapt to changing conditions; pursue their passions to uncover endless possibilities; do their jobs as if they owned the business; form strong bonds to treat colleagues and friends as family; and willingly share that success with others to keep the prosperity cycle going. Born Leaders tells their stories.
read more
About the mentor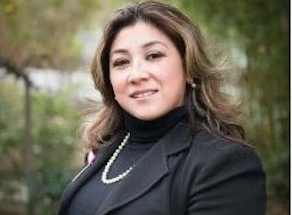 Ana Guerra
Facilities Development, Project Administration
City Of Hope
Ana Guerra is a financial management professional with more than 20 years experience in profit and non-profit administration, internal audit, legal, projects and facilities management. Known as a meticulous leader with servant leadership, team engagement, and change ambassador skills, Ana has been with City of Hope (COH), in Duarte, California, for nine years.
In her facilities development and projects administration role, she acts as a chief financial analyst for the medical research facility's capital expenditures program. That includes overseeing the financial planning and analysis for projects that range from adding a new building addition or parking lot handicap rail, to any capital project that can improve the patient experience.
Ana earned her AA degree in accounting. She also holds a bachelor's degree in business administration, and a Masters of Business Administration with a focus in healthcare finance. Over nine years, her efforts have helped COH reap more than $300 million in capital projects savings. Before working at City of Hope, Ana also served in several roles with the Kaiser Foundation Health Plan, Inc. Those included staffing coordinator, senior financial analyst and senior internal auditor.
Ana loves volunteering, and some of her current outreach efforts include facilitating City of Hope's weCARE program, which helps new employees understand and live the organization's values. She's also a passionate leader for Latinos for Hope, the COH outreach to the local community. Ana is fluent in Spanish, and enjoys translating for patients and family members who don't speak English, and delivering Easter baskets for youngsters in the hospital's Pediatric Department, as part of that effort. She is proud to work at a medical research center devoted to curing cancer and other major diseases.