Second Career Helped Dr. Mary Guerra Discover a New Passion: Developing the Next Generation of Veterinary Doctors
10/02/2017 06:00am | 3762 views
Written by Michael O'Neil
For most people, changing careers midstream would probably define their Big Career Moment – that major turning point in their lives that enabled them to achieve a feeling of true success and purpose. But for Dr. Mary Guerra, she topped that milestone after she earned her second degree and began working as an associate Doctor of Veterinary Medicine (DVM) at Banfield Pet Hospital, where she's now a medical director serving multiple hospitals.
read more
About the mentor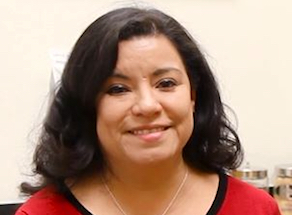 Mary Guerra
Field Director
Banfield Pet Hospital
Mary Guerra initially wanted to be a lawyer and earned her first degree in government from the University of Texas (UT) in Austin. While pursuing her degree, she began an internship at the Texas Attorney General's office. Unsure about law school after graduating from UT, and enjoying her work at the AG office, she decided to continue on there – and was soon promoted from part-time secretary to a paralegal position.
Though the legal work was interesting, Guerra eventually sought to have greater influence and make a bigger impact in her career. After 10 years working in law, she decided to follow her passion for animals and began volunteering at a local shelter in Austin. That experience confirmed her next step – to pursue a second career in veterinary medicine – and she began taking science classes at night in preparation for this career change.
Armed with the science courses she needed, Guerra left the security of a well-paying job and enrolled at Angelo State University, where she earned her second degree: a Bachelor of Science in animal science. From there, she went to Texas A&M and obtained her Doctor of Veterinary Medicine (DVM) degree. She began working at Banfield Pet Hospital as an associate DVM in July 2008. She was promoted in July 2015 to her current role as Medical Director for the DFW Central market (in the Dallas/Fort Worth area).